Experts in Workplace Assessments, Executive Coaching, and Physician Coaching
Gatto Associates leverages decades of experience to help you develop your leadership and staff. We are ready to answer any of your questions

Gatto Associates, LLC brings a unique approach to Executive Coaching of managers, partners, and executives. Through assessments and one-on-one confidential meetings, our business clients will develop an individualized plan to better balance personal and professional lives.

All Gatto Associates workshops, courses, assessments and webinars offer talent training and development with measurable results. Gatto workshops can be designed as one-on-one and small group training sessions.

In this process, assessments are used to identify the present work environment and future goals for managers and executives who want to understand their organization for the purpose of creating organizational change. This assessment process is to an organization what a physical exam is to a patient.

Gatto Associates, LLC, provides customized online 360 assessments to guide our clients in the talent management processes. Our online assessments serve as valuable tools when executives or managers need to decide whether a particular candidate has the aptitude, knowledge, ability, personality and temperament to ensure success in a job and a good cultural fit within their organizations. We provide clients with a comprehensive report, which includes individual and group results.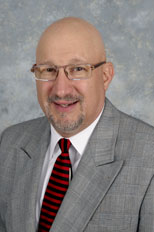 Rex Gatto, Ph.D. is an internationally known speaker and author whose insights and breakthrough research on the characteristics of U.S. management have helped organizations enhance their productivity and individuals enrich their lives. He has authored the highly acclaimed "Smart Manager's FAQ," in addition to books on stress, presentation, work/life balance and mentoring.