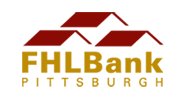 "Dr. Gatto provides exceptional consulting services!. The team building assessment and exercises that were provided by Dr. Gatto were outstanding! With the help of Dr. Gatto, our human resources department made the transition from a group of employees working in "silos" to an early stage team that now has a common purpose with expectations for results and accountability. Dr. Gatto, in his unique style, approached the assessment of the group in a manner that clearly identified the barriers to our progress, established a road map for building the team, and set a course of action for success. As the leader of our human resources team, I am now more confident in our ability to provide excellent service to the organization through our efforts to work as an effective team."
Dale D'Alessandro 
Managing Director Human Resources at Federal Home Loan Bank of Pittsburgh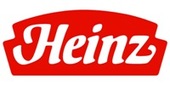 "I have worked with Rex on multiple occasions and for various objectives. No matter what the training involved (negotiation, Myers-Briggs testing, interpretation and adaption at work), Rex has delivered consistently high end-product. I will never forget the advice and real-life step-by-step coaching I received from one of his leadership/effective management training classes as a brand-new people manager in a highly technical area: he helped me get through assessing and addressing poor performer(s) on the team that I inherited. I highly recommend Rex as an effective coach and trainer for getting the best out of human resources of a company.
Sara Park
 Sr. Manager at Heinz North America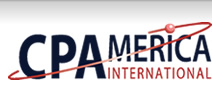 "Rex has been absolutely wonderful to work with. Professional, dedicated to achieving results and a very pleasant demeanor are just some of the things we have come to enjoy when working with him."
Programs Coordinator at CPAmerica International

"For me a good consultant is an expert and finds a way how to bring his messages across so that things change: Rex is an excellent expert and that is what makes him understand people and situations ! He is courageous, he speaks up, confronts where sensible and that makes him effective in dealing with people. Rex is always nice and approachable as a person and that makes him trustworthy and fun to work with."
Ralph Drews President & CEO at DSI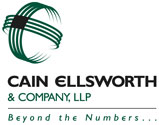 "Rex is a conummate professional who did a great deal to help bring our management group together. He connects on a personal level with his clients and has the ability to deliver the brutal facts in a way that is acceptable to his audience. He is compassionate when compassion is needed and tough when the situation calls for toughness. I highly recommend Rex for anyone looking for help with leadership development and/or career and performance counseling."
Mark Ellsworth CPA, ARe, AMSF Partner at Cain Ellsworth & Co., LLP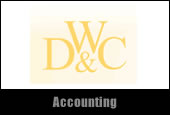 "Dr. Gatto did a marvelous job identifying and communicating the key short and long-term issues for our executive retreat. His ability to interface with a variety of personality types led us to focused decisions. And his availability for followup made sure we implemented!"
Rob Sachs Chief Operating Officer Dalby, Wendland & Company, PC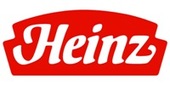 "Rex and his company provide outstanding consultant services. They have helped the planning group at Heinz surpass difficult challenges over the past few years and allowed us to progress along the supply chain management evolution curve. Rex has great abilities and provides excellent frameworks to allow companies to deliver outstanding results. He is not afraid to point out issues when they come up but always with prompt resolution. I recommend Rex and his company to any business looking to get ahead.
Carlos Londono 
Senior Manager of Strategy at Heinz North America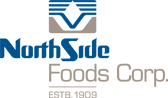 "I first heard Rex on a radio spot on KDKA several years ago. He was talking about performance management and leadership, and I remember thinking, "Finally, someone who understands business, understands human resource needs, understands leadership…and he brings logic to all of this so that others will understand!" To this day, I can use the same words to describe Rex Gatto. In November of 2005 I was able to invite Rex to our company to work with the operations group on Teamwork and Personality Preferences. Since that time we have had Rex work with us on a consistent basis. He provides to all of our salaried/admin employees a four part training and assessment module that is a foundation for our organizational development and training. The workshops and assessments cover personality preferences, emotional intelligence, communication and leadership. He continually updates his information and uses current, real life examples and references for the training workshops. Rex has the genuine ability to appeal to people and provides a level of trust that gains their willingness to listen to and learn from the information that he has to present. Rex has brought to us the tools that we use for employee selection, development and succession planning. He takes time to learn about an organization and its people and truly offers a "service" in every sense of the word. Rex is not only an excellent consultant and presentor, he is an excellent writer as well. His books and papers have been valuable resource materials for our organization. He is a responsive, thoughtful and candid individual. I look forward to working with Rex each and every time that we have the opportunity to do so. I highly recommend Rex Gatto for your business and organizational needs.
Colleen McConnaughey
 Asst. VP, Human Resources and Labor Relations at North Side Foods Corp.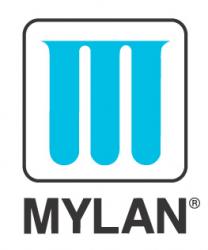 Rex is an amazing presenter and was able to touch the lives of so many of our employees from the supervisors on up. I worked with Rex from 2006. However, he has been a consultant at Mylan for many years. He conducts several training classes with the intent of teaching our employees how to better interact with their direct reports. As an HR employee, I was able to see how our supervisors put his ideas into pratice with much sucess. Rex is a tremendous asset to any comany. The skills he teaches are necessary to any company as they teach each student not only how to interact with their direct reports, but about themselves and how they can make a difference in the growth of their direct reports and the company
Bethany P. Batson
 Human Resources for Mylan Pharmaceuticals Inc.

Rex, Thank you for a great two day workshop this week! I really enjoyed it and learned so much. You have a great style and made the workshop fun and interesting. I'm really pleased with the ongoing workshop and what I'm getting out of it. Thanks!
Tess Schlemmer SPHR HR Director at Hantzmon Wiebel LLP