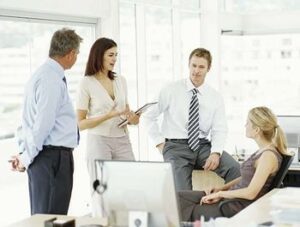 The
Conflict Resolution Workshop
will help participants identify their styles of resolving conflict, identify why they are in conflict, and provide a process to address issues of conflict. This insightful workshop guides participants to understand why people enter into conflict. The focus is on what the participant can do to resolve conflict. An approach to resolve conflict will be presented so that each participant will be able to address conflict in a professional and responsible way.
Each participant will learn how to:
Identify individual styles of conflict resolution,
Outline strategies to resolve conflict, and
Develop an action plan to address conflict in the workplace.